2017 POLAGRA-TECH in Poland
01/04/17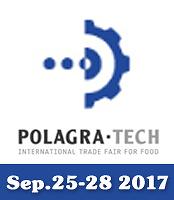 Food culture in Europe is diversified. New ideas of food usually emerge as seeking differences from common parts or vice versa.
The POLAGRA-TECH fair takes place in Poland, the geographical center of Europe. It collects the cutting edge trends in food industry, so ANKO with 40 years of experience will be one of exhibitors to display our food machinery as well, especially all types of ethnic food making machines. Welcome to have free catalogues, join us for machine introductions and demonstrations from our professional engineers. ANKO is worthy of your trust. Seeing is believing.
If you plan to visit our booth, please click RESERVATION icon to fill in the following form. We will set up a visit and assign a professional engineer to assist you.